Megatron only Lion in Pro Bowl, Stafford gets the cold shoulder
December 28, 2011
The NFC Pro Bowl roster has been released, and despite having a breakout playoff season as a team, only one member of the Detroit Lions made the team.
Tim Twentyman at DetroitLions.com:
For a second consecutive season, Lions receiver Calvin Johnson is Pro Bowl bound.

Johnson, 26, has emerged as one of the games most elite offensive weapons.

He is having one of the best seasons by a wide receiver in NFL history with 85 catches for 1,437 yards and 15 touchdowns with a game against the Packers still remaining on the schedule Sunday.

Johnson led all NFL receivers in fan voting and finished fourth overall among all positions – AFC and NFC – with more than one million votes.
Megatron being named to the team was a no-brainer. It would have been criminal to leave the NFL's best wide out off the roster.
But there was also bad news...
Named alternates were DT Ndamukong Suh, S Louis Delmas, and most surprisingly and depressingly, QB Matthew Stafford. A case can also be made for DE Cliff Avril, who isn't even an alternate.
But Stafford not making the roster is a massive snub, regardless of the other selections. So just who were the three QB's named to the Pro Bowl instead of Stafford?
1. The Packers' Aaron Rodgers. He's having a season for the ages, and will be NFL MVP, no complaints from me.
2. The Saints' Drew Brees. He broke Dan Marino's single season yardage record in 15 games, he's quite deserving.
3. The Giants' Eli Manning. He is...huh...WHAT?
Cue spit take...
Manning over Stafford isn't a snub, it's a travesty.
You could easily make a case for Stafford (or Tony Romo, Matt Ryan and even likely rookie of the year Cam Newton) over Manning, and win.
This is the typical reasoning you get from NFL mouthpieces in making a case for Manning.
Michael Lombardi of the NFL Network:
Both Brees and Rodgers have been great, and Manning has been just as good. He has had to carry the Giants while they have dealt with all the injuries and no run game.
Manning has been as good as Rodgers and Brees (Or Stafford/Romo/Ryan/Newton)? Seriously? Becasue the numbers say otherwiae.
Rk


Tm
QBrec
Cmp
Att
Cmp%
Yds
TD
Int
Y/A
Y/G
Rate

 ?

1
Aaron Rodgers
GNB
14-1-0
343
502
68.3
4643
45
6
9.2
309.5
122.5
2
Drew Brees
NOR
12-3-0
440
622
70.7
5087
41
13
8.2
339.1
108.4
4
Tony Romo
DAL
8-7-0
317
485
65.4
3895
29
9
8.0
259.7
102.2
6
Matthew Stafford
DET
10-5-0
385
604
63.7
4518
36
14
7.5
301.2
96.6
8
Matt Ryan
ATL
9-6-0
341
557
61.2
4071
27
12
7.3
271.4
90.7
9
Eli Manning
NYG
8-7-0
335
556
60.3
4587
26
16
8.3
305.8
90.3
14
Cam Newton
CAR
6-9-0
295
492
60.0
3893
20
16
7.9
259.5
85.0
Provided by Pro-Football-Reference.com: View Original Table
Generated 12/27/2011
If anything, Stafford has had to do just as much, if not more, than Manning in compensating for the lack of a running game. Again...numbers!


Rushing
Rk
Tm
Yds
Ply
Y/P
1stD
Att
Yds

 ?

TD
Y/A
1stD
29
Detroit Lions
5762
982
5.9
317
341
1450
9
4.3
69
32
New York Giants
5724
962
6.0
311
380
1321
16
3.5
81
Provided by Pro-Football-Reference.com: View Original Table
Generated 12/27/2011.
Not much, if any, difference...yet Manning gets the accolades, Stafford the cold shoulder. This has to be a case of a past Pro Bowl selection getting in on momentum, or in other words, laizness of the voting plkayers and coaches.
As an alternate, Stafford still has a chance to make the game, as the starting QB of the NFC's Super Bowl representative will be replaced. But I doubt it, as he's NOT the 1st alternate.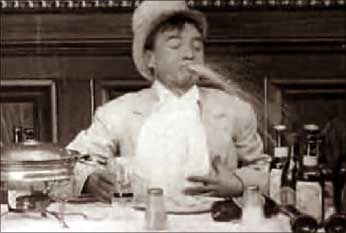 Cue ANOTHER spit take...
Via Twitter, the Freep's Dave Birkett:
More on Pro Bowl: Cam Newton is 1st alternate at QB per Charlotte Observer. Means he'd go b4 Stafford as replacement bit.ly/ssMtzS
First Manning, then Newton? Rodney Dangerfield got more respect than Matthew Stafford received from the NFL tonight. 
Stafford could make the snub moot, and lead the Lions the promised land himself. It could happen. Hey, if Eli Manning can make the Pro Bowl...
No matter the reasons behind the selection (East coast bias, NFL wanting a Manning, any damn Mannning in the game), Manning's selection to the Pro Bowl (and Newton being named 1st alternate) over the more deserving Matthew Stafford is ridiculous.
I have to admit, it really shows how far the Lions have come when I can generate so much righteous indignation over a meaningless joke of an exhibtion. But it's all about respect...and the Lions get next to none with only one player being named to the Pro Bowl.